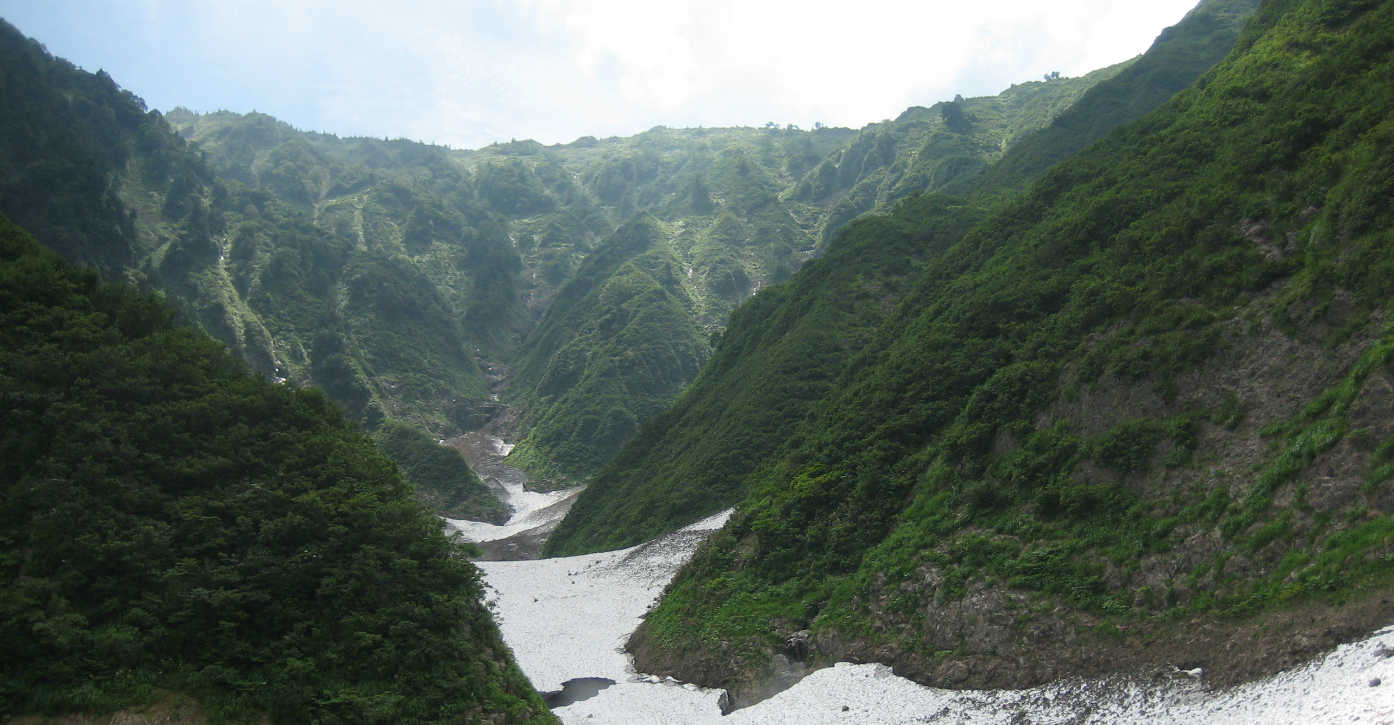 June to October
Drop in Naka-Arasawa Eternal Snow Promenade
If you visit Naka-Arasawa eternal snow promenade in summer, You'll be able to see spring flowers and summer flowers together. You'd have time slip experience as if time come back to spring again.
高山植物がちょっと歩くだけで見ることができます。
The flowers habitat at 2000m altitude can be seen at 1000m altitude place
Naka-Arasawa is located at 1000m altitude and the flowers in bloom are very high land plants. You will see spring flowers with summer flowers together.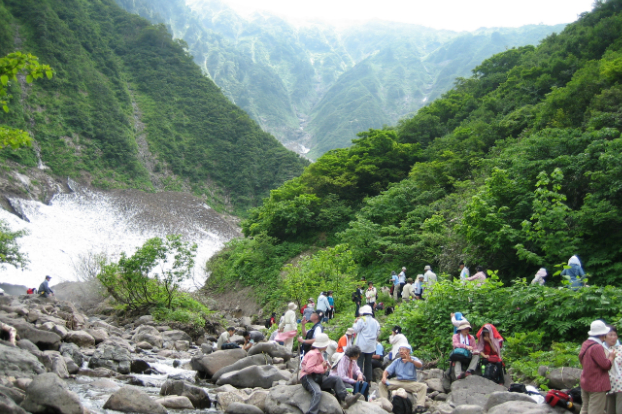 万年雪のある沢は天然のクーラーです。
A short walk take you to eternal snow promenade.
If you follow the local nature guid, a

bout 30 minutes walk take you to eternal snow promenade from entrance of the Naka-arasawa mountain even though you have no experience of mountain climbing or no confidence in your strength. You will fully enjoy a hot spring and Uonuma's nature in one day. We recommend you to visit this fantastical place.
---
Let's Visit Oze Route

since 2020-07-20
/
Copyright OzeRouteKasseikaIinkai. All Rights Reserved.